Tree trimming and pruning is an important task to maintain the health and beauty of trees in Western Arkansas and Eastern Oklahoma. Liberty Tree Outdoors is the perfect company to help you with all your tree trimming needs. At Liberty Tree Outdoors, we understand that tree trimming and pruning is not only an aesthetic task, but a necessary one to keep your trees healthy and strong. When properly trimmed, trees can live much longer lives and can be an attractive asset to any property.

Tree trimming removes dead, diseased, and hazardous branches, as well as overcrowded branches. This helps to balance the canopy of the tree and prevents diseases from spreading, as well as reducing the risk of breakage from heavy winds. It also allows light to reach the tree's interior and encourages new growth, which can help your tree to look fuller and more attractive.

At Liberty Tree Outdoors, we offer comprehensive tree trimming and pruning services to our customers. Our experienced team will assess your tree's health, check for structural weaknesses, and trim away any dead, diseased, or hazardous branches. We will also trim away any overcrowded branches to help promote new growth and ensure the tree looks its best.
---
Tree trimming and pruning can be a dangerous job, and we take safety seriously at Liberty Tree Outdoors. All of our technicians are highly trained and experienced and will use the latest technology and techniques to ensure your tree trimming job is done safely and efficiently. We are also committed to being eco-friendly and using sustainable practices.

We use only the highest quality materials and tools to ensure that your trees are trimmed properly without causing damage to the environment. At Liberty Tree Outdoors, we understand the importance of tree trimming and are dedicated to providing our customers with the highest quality services and best results. We are confident that you will be satisfied with our work and that your trees will look their best.

If you are looking for reliable tree trimming and pruning services in Eastern Oklahoma or Western Arkansas, look no further than Liberty Tree Outdoors. Our experienced team is dedicated to providing you with the best services and results. Contact us today for more information about our tree trimming services.
What Customers Are Saying About Us
Real reviews from people that have hired Liberty Tree Outdoors. We're transparent about our tree service work and the guarantee we make to our customers in Arkansas & Oklahoma.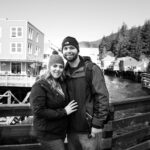 Highly recommend, provided a detailed estimate, kept in touch during the whole job, and they knocked out a tough tree right up against the corner of my house.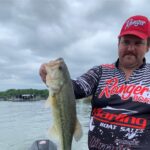 Sam Bartlett
Facebook Review
I have hired them twice to grind some stumps in my yard. Both jobs were done right and for a reasonable price.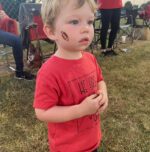 Cindy White
Facebook Review
I would recommend Liberty Tree Outdoors any time! Great people & great service!! They did like 15 stumps for us. Honest & fair pricing! Thanks Again!!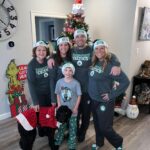 Missy B. Coleman
Facebook Review
Great service. Professional and showed up when they said they would. Highly recommend.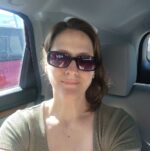 Danielle Gunderson
Facebook Review
We highly recommend Liberty Tree Outdoors. They were very professional, friendly and fast. They did a wonderful job and very reasonably priced.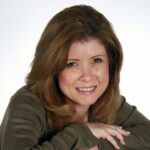 Kris Gipson
Facebook Review
Liberty Tree Outdoors did a great mess free, worry free and hassle free job removing a big tree stump from my deck this morning! Now I can move forward to replace my old deck.
Serving Western Arkansas & Eastern Oklahoma
Liberty Tree Outdoors is proud to serve all of eastern Oklahoma including cities of Roland, Sallisaw, Spiro and Poteau. In Arkansas, we cover cities including Fort Smith, Fayetteville, Bentonville, Rogers, Springdale, and down to Mena. Our team of experienced arborists is equipped to handle tree care needs in both urban and rural areas, and we are dedicated to providing top-quality service to our customers no matter where they are located. If you are in western Arkansas and in need of tree care services, don't hesitate to contact Liberty Tree Outdoors. Our team is ready to help you with all of your tree care needs, from tree trimming and pruning to tree removal and emergency storm damage cleanup.